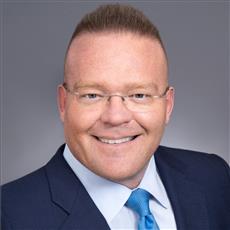 Professional Story

The Role

Brendan focuses his role largely on the recruitment and professional development of new and experienced associates. In addition to these duties, he is responsible for Charter Oak's sales management team and development of its professional training program.

The Story

Brendan Naughton is a hardwired entrepreneur. He had a paper route as soon as he could get one and was dreaming up ventures straight through college. He'd always imagined himself in the business world, but corporate offers after graduation were uninspiring. By his calculations, he'd work twice as hard as he was paid, with uncertain impact—not a great proposition for someone used to creating his own opportunities. It wasn't until he recruited to the financial services industry that he found the right fit for his vision.

Brendan rose to leadership roles within a few years of starting his own successful practice, culminating in his appointment as a Charter Oak General Agent in 2009. As a young leader, he was fortunate to encounter experienced industry professionals who took him under their wing and whose wisdom has influenced his own set of leadership tenets: always be upfront and fair; check your ego; surround yourself with people who are better at certain things than you are; make sure you take care of your team before you take care of yourself; and seek to understand.

No day in any given week is the same for Brendan—and each of those days is full. He is a visible leader, interacting daily with staff and advisors across the firm's regional offices. He is the current president of the MassMutual General Agents' Association—a national group of MassMutual General Agents with insights and influence that help the company shape its approach to the field. He devotes time and resources to numerous charities both on a personal level and through the Charter Oak Fund, which he co-founded.

Brendan's professional life is his anchored by his family. He and his wife are the parents of three daughters. They reside in Newtown, Connecticut.

Languages:

Specialties:

Insurance Strategies

Investment Strategies
By submitting this request, I agree to receive e-mails and phone calls using automated technology from MassMutual, its financial professionals, affiliates or vendors on its behalf regarding MassMutual products and services, at the e-mail address and phone number(s) above, even if it is for a wireless phone. I understand I can contact a local financial professional directly to make a purchase without consenting to receive calls from MassMutual.